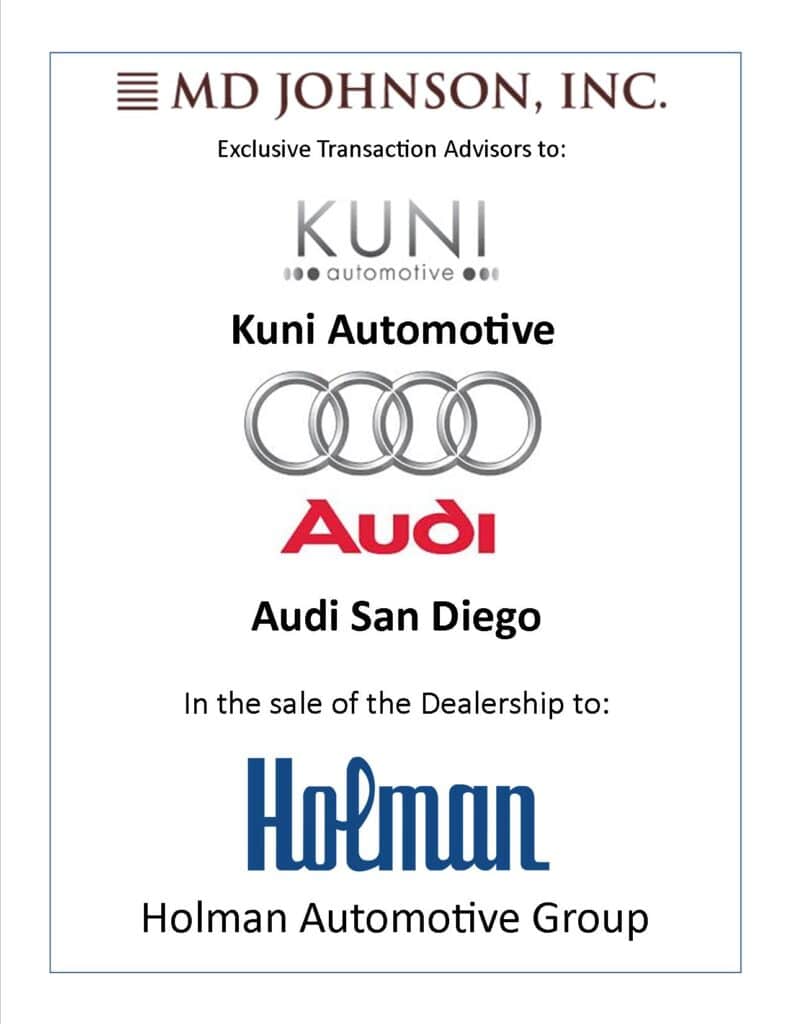 Holman Automotive Group Inc. said today it acquired Kuni Automotive to form one of the country's largest private dealership groups.
The new group, which will have a projected annual revenue of about $3 billion, will have 33 dealerships in eight states, most along the East Coast and West Coast. Holman, of Maple Shade, N.J., has dealerships in its home state, Pennsylvania and Florida. Kuni, of Vancouver, Wash., has stores in its home state, Oregon, California, Colorado and Kansas.
Holman is ranked No. 51 on Automotive News' list of the top 150 dealership groups based in the U.S. with retail sales of 18,604 new vehicles in 2015. Kuni ranks No. 63 with retail sales of 15,163
new vehicles in 2015. Combined, the groups retailed 33,767 new vehicles last year, which would have been good for 16th on the list, ahead of Herb Chambers Cos. of Somerville, Mass., and behind
Suburban Collection, of Troy, Mich.