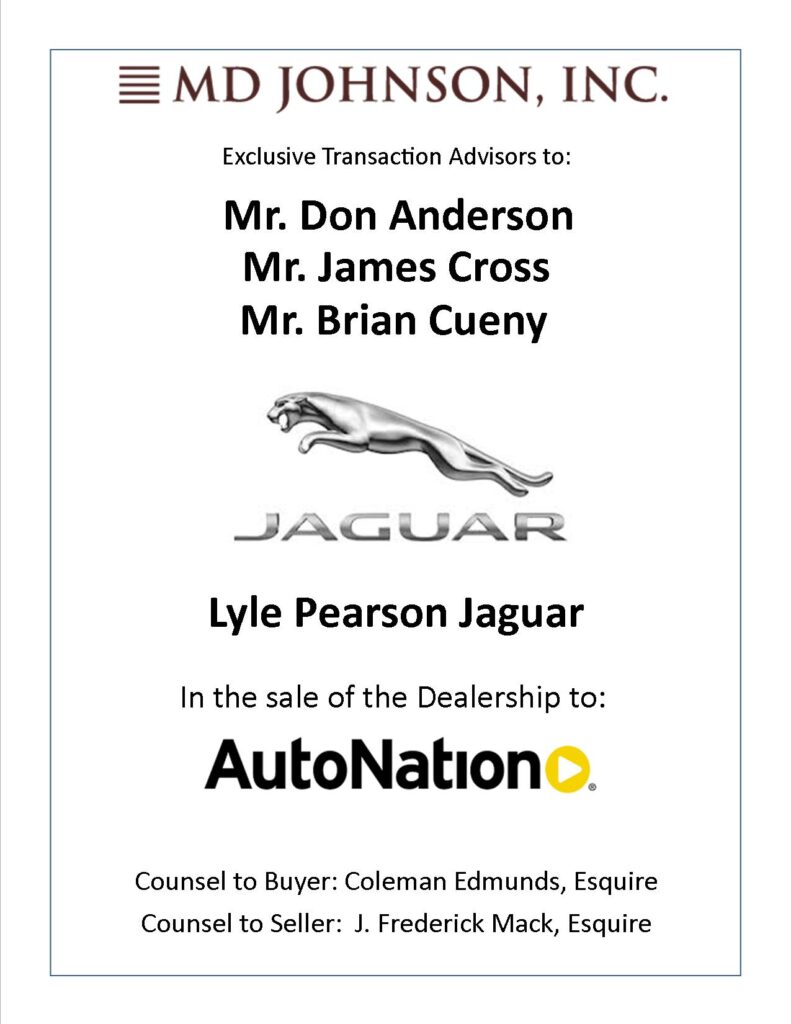 MD Johnson, Inc. announces the completion of the sale of Lyle Pearson Jaguar Land Rover Volvo of Spokane to AutoNation. MD Johnson Inc advised Jim Cross, Don Anderson and Brian Cueny of Lyle Pearson,
www.lylepearson.com, on the sale of the dealerships to AutoNation. The transaction closed today after all customary factory and state licensing approvals. Mark Topping and Mark Johnson managed the transaction on behalf of Mr. Cross, Mr. Anderson and Mr.Cueny and
the Lyle Pearson group, headquartered in Boise Idaho. The dealership is to remain in its current location and will undergo an extensive renovation in anticipation of AutoNation fulfilling its commitment to providing a best-in-class customer experience. No sales price was disclosed.